Telegram Bot
BlockBee Telegram Bot is a ready-made solution designed to assist Telegram Channel owners in effortlessly managing channel subscriptions. With its ability to automatically handle subscriptions and effectively manage users, the bot ensures that only the admin possesses a valid subscription.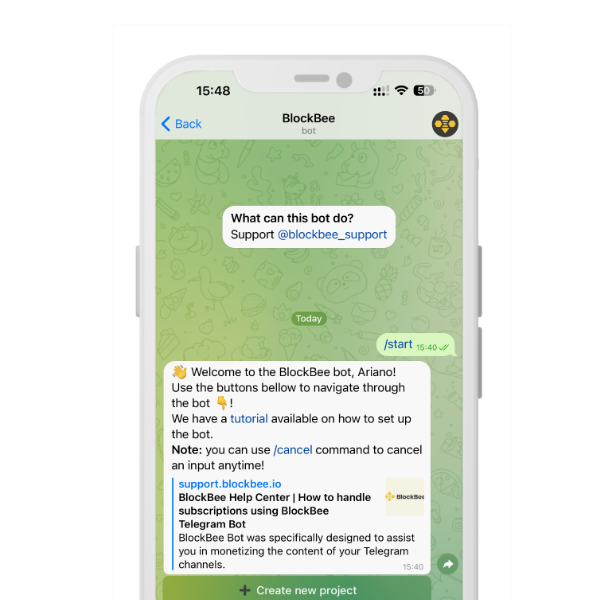 How it works?
Configure your project in BlockBee Telegram Bot by adding your bot token
Make your configured bot channel administrator
Link your bot to your customers in order for them to subscribe
Why should you start using our Telegram Bot to handle channel subscriptions?
01

Automated subscriptions for your channel
Conveniently manage your Telegram Channel by automating the process of handling subscriptions and effectively managing users.
02

Largest asset selection
Support over 70 cryptocurrencies and tokens over 9 different blockchains straight from your Telegram Bot. We may also add custom tokens upon request (pending approval).
03

Optimized for any device
Telegram is available on various devices, either by using the official application or the Web UI. As long as it runs Telegram it's compatible with BlockBee Telegram Bot.
Need Help?
Looking for more information?
Talk to our team to get help with anything you need.