Mass payouts in crypto made easy
Effortlessly send mass payments using BlockBee Payment Gateway through our Payouts API integration or manually importing desired addresses.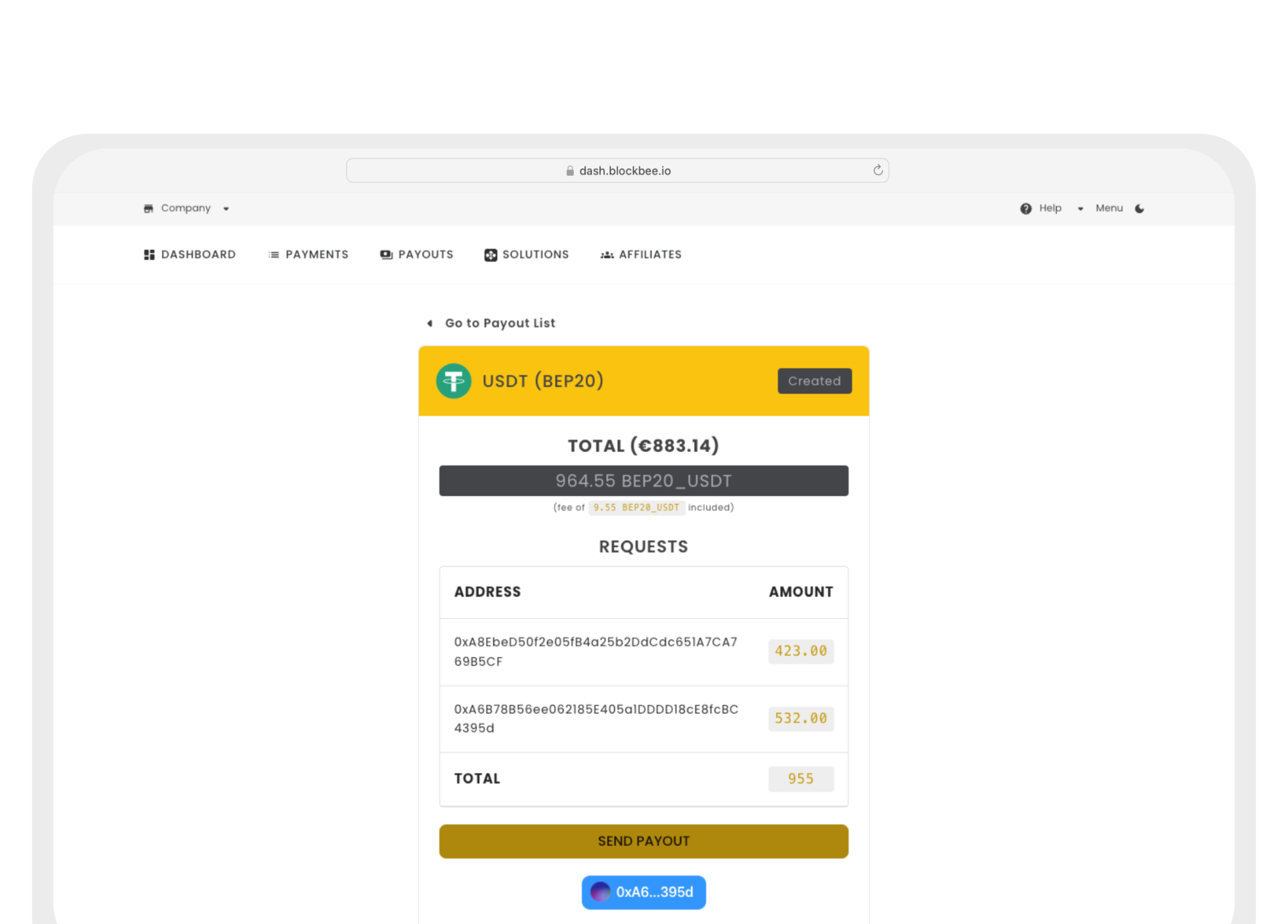 Payment Flow
MERCHANT
3 USD
1 USD
1 USD
1 USD
CUSTOMER 1
CUSTOMER 2
CUSTOMER 3
Currently supports up to
25 addresses
Why should you start sending mass payouts using BlockBee?
Create payout requests and pay them directly from your MetaMask or TronLink Wallet, either manually or automatically via our API.
Our fee for each payout is only 1%.
Payouts go straight from your Wallet to your customer's account for a fast and secure transaction process. Currently only supported on Ethereum, Binance Smart Chain, Polygon and Tron.
Need Help?
Looking for more information?
Talk to our team to get help with anything you need.