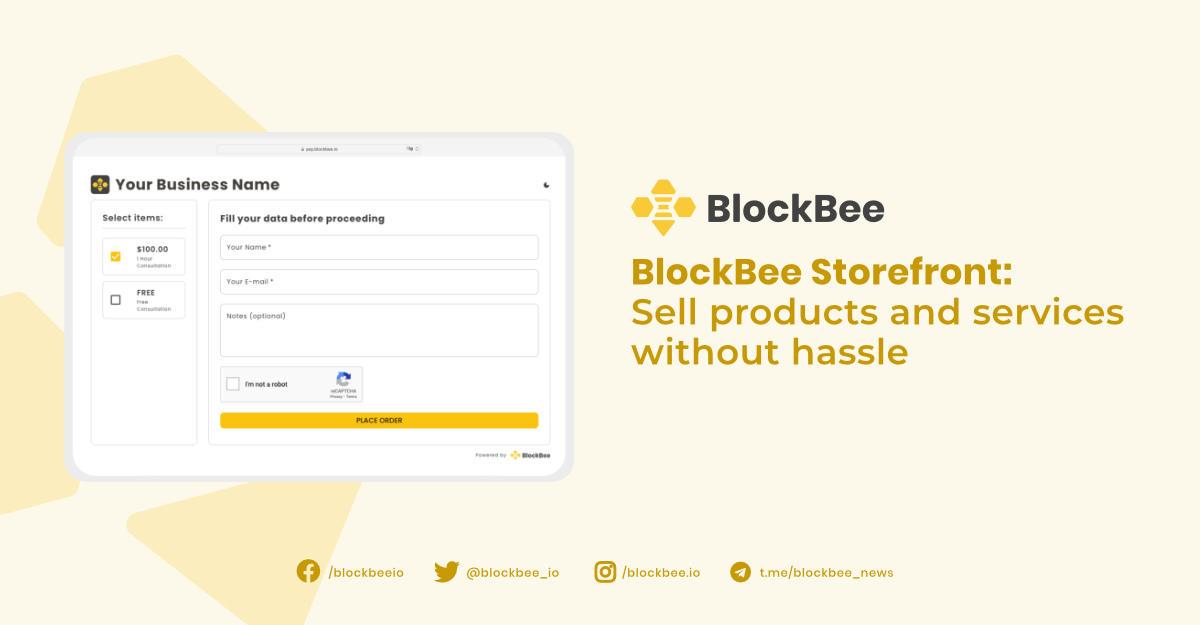 Introducing BlockBee Storefront: Sell products and services without hassle
1 week, 2 days ago
BlockBee proudly introduces the BlockBee Storefront, a revolutionary platform for entrepreneurs and creators to seamlessly sell products and services using cryptocurrency. Available now for all our customers, this feature marks a new milestone in the world of digital commerce.
Easily create your own BlockBee Storefront at pay.blockbee.io/s/[your chosen ID] and start customizing your sales page to showcase your offerings, whether they are free or paid. The intuitive setup process ensures a hassle-free transition into the realm of online sales.
Your customers will enjoy a straightforward shopping experience on your BlockBee Storefront. They can peruse your products, provide their personal details, and securely complete their purchases with cryptocurrency. This streamlined process not only optimizes the customer journey but also simplifies your sales management.
Receive immediate notifications via email with every successful transaction, keeping you informed and organized.
The BlockBee Storefront offers:
Customizable pages to reflect your unique brand.
Simple setup and product management.
Secure, cryptocurrency-based transactions.
Access to a global audience through cryptocurrency's universal appeal.
Your feedback on the BlockBee Storefront is crucial to us. It helps us continually enhance our services to better serve your business needs.
Step into the future of online business with BlockBee Storefront. Harness the power of cryptocurrency and elevate your sales experience today.