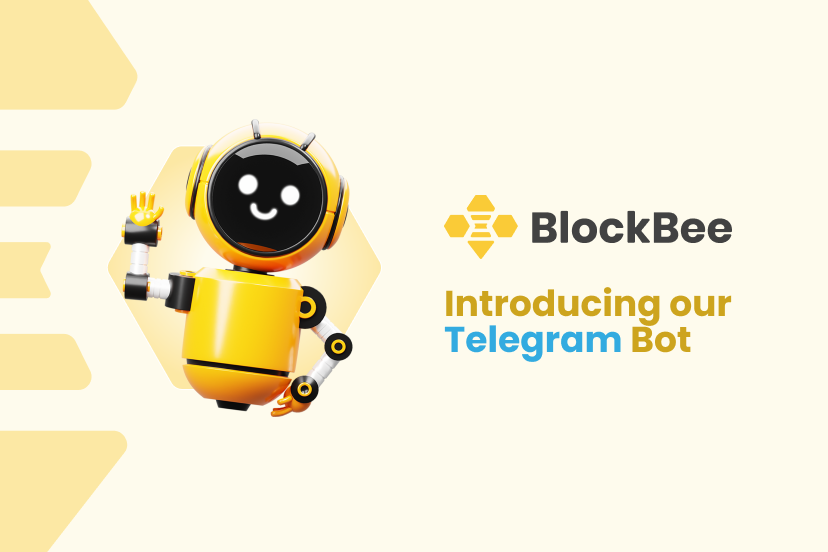 Introducing BlockBee Telegram Bot: Streamline Your Channel Subscriptions Effortlessly
2 months, 1 week ago
BlockBee is excited to unveil Telegram Bot, a solution tailored to assist Telegram Channel owners in managing channel subscriptions. This ready-made bot offers a hassle-free way to automate subscriptions and effectively handle users, ensuring that only authorized admins possess a valid subscription. In this article, we will delve into the functionality and advantages of this powerful tool.
How Does the BlockBee Telegram Bot Work?
Configuration: Begin by configuring your project within the BlockBee Telegram Bot. Add your bot token to initiate the setup process.

Admin Privileges: Grant administrative privileges to your configured bot within the desired Telegram channel, allowing the bot to manage subscriptions.

Subscription Linkage: Link your bot to your customers, enabling them to subscribe to your channel through the bot.
Why Choose BlockBee Telegram Bot for Channel Subscriptions?
1. Automated Subscriptions for Your Channel
BlockBee Telegram Bot empowers you to manage your Telegram Channel by automating the subscription process. Say goodbye to manual subscription handling and welcome a streamlined approach to managing your user base efficiently.
2. Largest Asset Selection
Dive into a vast selection of assets supporting over 70 cryptocurrencies and tokens across nine blockchains, all accessible directly from your Telegram Bot. We are committed to meeting your unique needs and can even add custom tokens upon request, subject to approval.
3. Optimized for Any Device
The beauty of the BlockBee Telegram Bot lies in its compatibility across many devices. Whether you're using the official Telegram application or the Web UI, as long as it runs Telegram, you can seamlessly integrate and leverage the functionalities of BlockBee Telegram Bot.
4. Real-time Analytics and Insights
Gain valuable insights into your channel's performance and subscription trends with the real-time analytics feature of BlockBee Telegram Bot. Monitor subscriber growth, engagement levels, and other key metrics to make informed decisions and tailor your content accordingly.
5. Personalized Notifications and Updates
Keep your subscribers informed and engaged with personalized notifications and updates sent directly through the BlockBee Telegram Bot. Reach your audience with important announcements, news, or promotional offers to maintain an active and engaged community.
6. Effortless User Management
Manage your users with the BlockBee Telegram Bot. Easily track and organize subscribers, moderate discussions, and ensure a positive channel experience for everyone. From managing access to handling queries, this bot streamlines administrative tasks.
7. Enhanced Security and Verification
Rest assured, with enhanced security and verification mechanisms integrated into the BlockBee Telegram Bot. Maintain the integrity of your channel by allowing only authorized individuals to manage subscriptions and channel activities.
8. Exceptional Customer Support
We take pride in offering exceptional customer support to ensure a smooth experience for all users of BlockBee. Our dedicated support team is always ready to assist you, address any concerns, and provide guidance to maximize the potential of this powerful tool.
Start Streamlining Your Channel Today
The BlockBee Telegram Bot is more than just a subscription management tool; it's a gateway to a seamlessly organized Telegram channel. Take advantage of automated subscriptions, a wide selection of assets, real-time analytics, and more. Elevate your channel's efficiency, engagement, and security by integrating the BlockBee Telegram Bot today.
Ready to unlock the full potential of your Telegram channel? Configure your project, make your bot an administrator, and witness the difference the BlockBee Telegram Bot can make in simplifying subscription management. Stay connected, stay informed, and let BlockBee Telegram Bot pave the way for a better channel management experience. Explore the future of subscription handling with BlockBee!