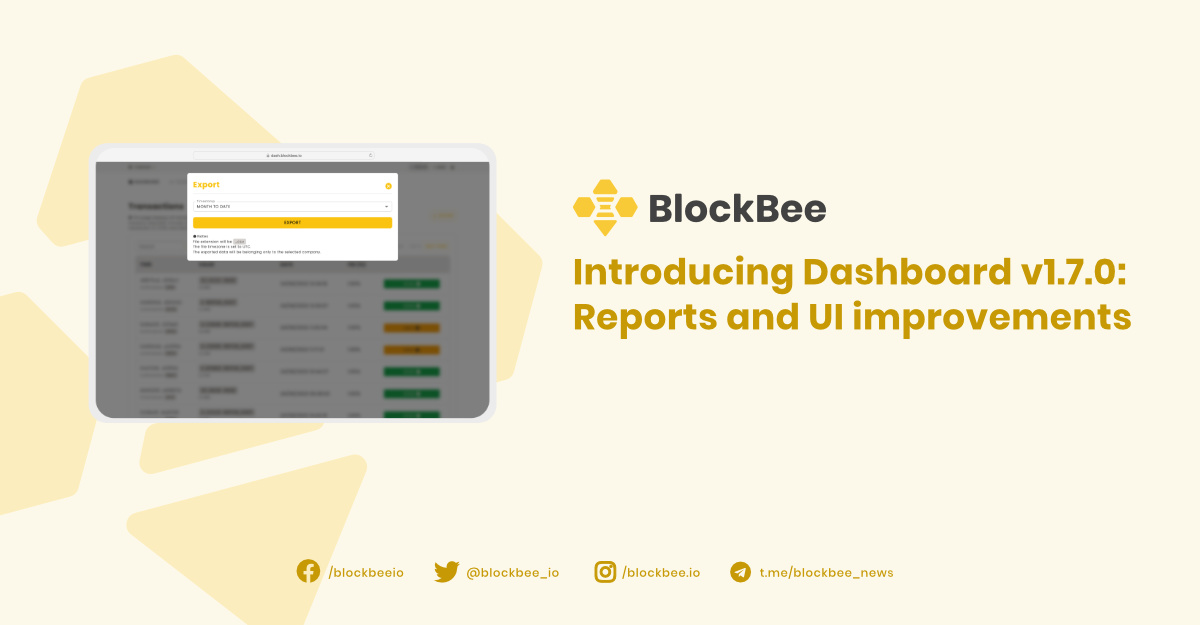 Introducing Dashboard v1.7.0: Reports and UI improvements
3 weeks, 6 days ago
We are excited to introduce our updated Dashboard v1.7.0. This latest version is packed with not only new features but also UI enhancements.
Our new Report feature now enables users to export Transactions, Payments, and Deposits directly to a .csv* file. To utilize this feature, simply visit the Transactions, Payments, or Deposits page, click on the "Export" button and select the time period you wish to export.
The update is now live and ready for your use.
We always welcome your feedback and suggestions.
*We are planning to introduce more file formats in the future.