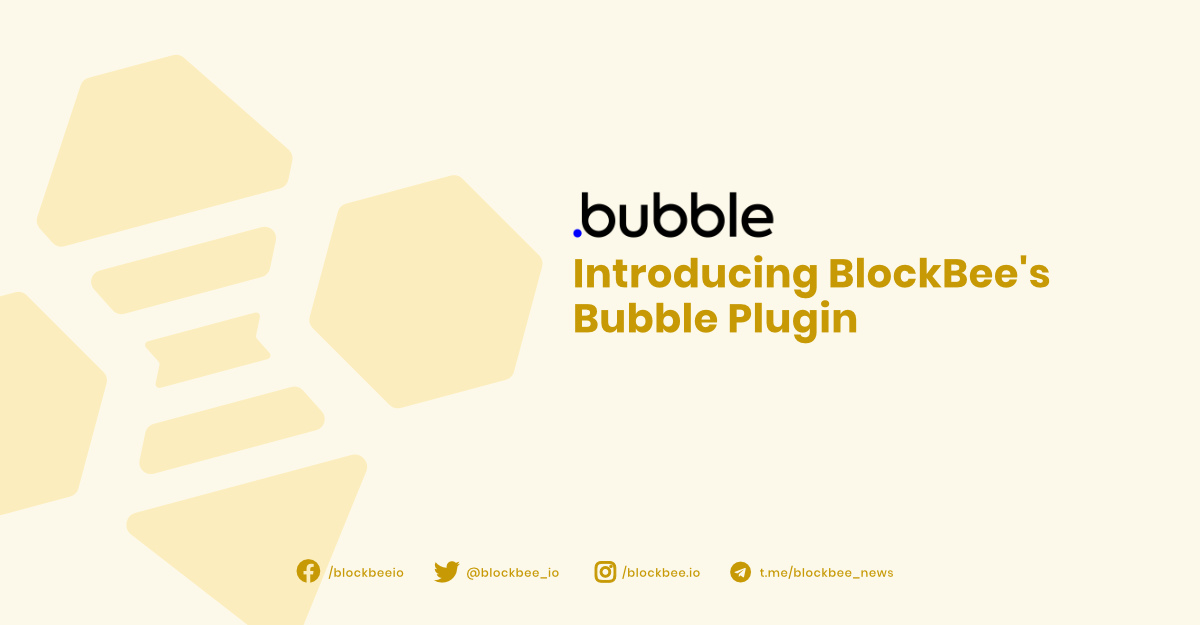 Introducing BlockBee's Bubble Plugin
2 months, 2 weeks ago
We are thrilled to unveil the BlockBee Bubble Plugin, our official plugin for the Bubble no-code platform. Say goodbye to complex coding requirements and hello to seamless and secure cryptocurrency transactions on your website.
With the BlockBee Bubble Plugin, integrating cryptocurrency payments into your Bubble App has never been easier. Simply add the plugin to your site using Bubble's no-code platform, and you're ready to start accepting crypto payments from your customers.
Offering a range of more than 70 supported cryptocurrencies, including Bitcoin, Ethereum, and USDT, the plugin enables you to provide your customers with flexible payment options that align with the growing demand for digital currencies.
Ready to embrace the future of payments? Get started with the BlockBee Bubble Plugin today and unlock the potential of hassle-free cryptocurrency payments on your Bubble App.
You can find the BlockBee Bubble Plugin here.