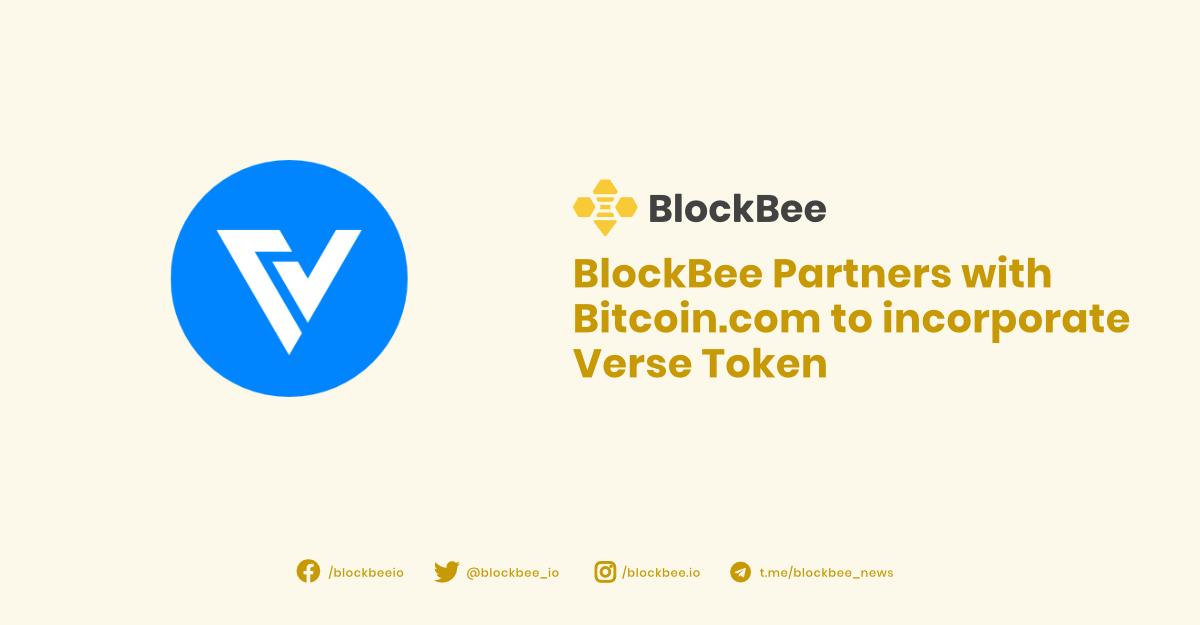 BlockBee partners with Bitcoin.com to incorporate Verse Token
3 months, 1 week ago
We're delighted to announce the incorporation of the Verse token into BlockBee cryptocurrency payment gateway in partnership with Bitcoin.com. This dynamic partnership enables our clients to accept payments and deposits in Verse token, thereby broadening their payment alternatives and extending their reach to a more diverse user base.
We're proud to collaborate with Bitcoin.com, aiding in the growth and expansion of their ecosystem through our support of Verse token — Bitcoin.com's reward and utility token. Verse token offers users access to a plethora of features and benefits within the Bitcoin.com ecosystem. These include the multi-chain, DeFi-ready mobile application, Bitcoin.com Wallet, which boasts over 40 million self-custody wallets, the Bitcoin.com News portal with more than 2.5 million monthly readers, and the Verse DEX — a multichain decentralized exchange.
Through the integration of Verse token into our payment gateway, we strive to empower businesses and individuals alike. This allows them to conduct seamless transactions in Verse token and connect with the wide array of services offered by Bitcoin.com. This partnership ushers in new opportunities for our clients, enabling them to leverage the versatility of Verse token for enhanced crypto transactions.
We're eager about this integration and look forward to offering our clients a more comprehensive and user-friendly payment experience.