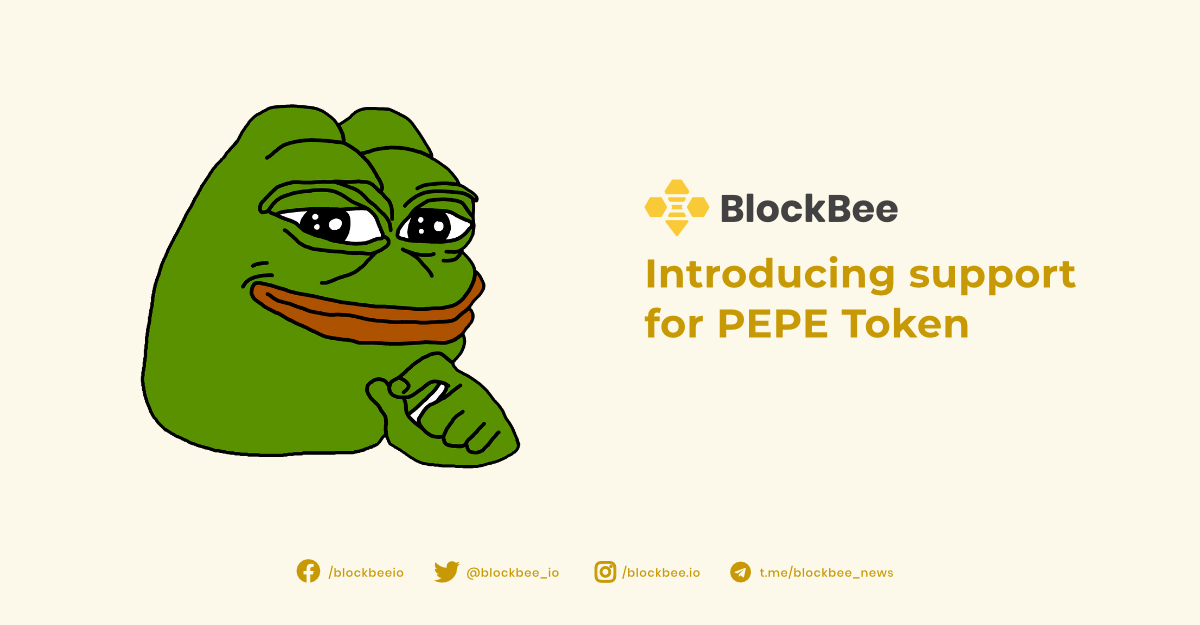 PEPE Token is now available on BlockBee!
4 months, 1 week ago
BlockBee has added PEPE Token, a new meme-coin on Ethereum blockchain, to its cryptocurrency portfolio.
This brings the total number of supported cryptocurrencies to over 70 across 9 blockchains. PEPE Token, available with erc20/pepe ticker, is a unique digital asset based on the popular internet meme Pepe the Frog.
The addition of PEPE Token demonstrates BlockBee's commitment to innovation and providing customers with diverse and comprehensive cryptocurrency payment options.