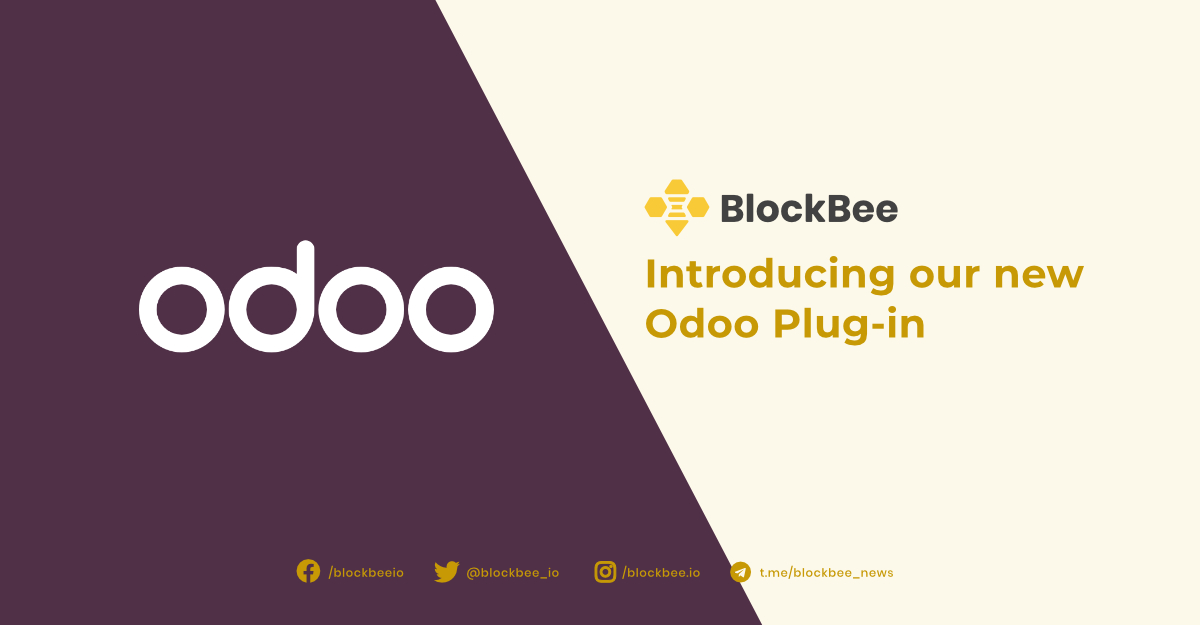 Introducing our new Odoo Plug-in
7 months ago
We are excited to announce the launch of our latest product - the Odoo Plug-in from BlockBee. Odoo is a highly regarded CRM tool that enables businesses to manage all aspects of their operations and create a high-performing eCommerce store.
With our plug-in, you can now conveniently accept cryptocurrency payments from your customers without any hassle. Simply install our plug-in in Odoo, set it up, and you're ready to go. Our Odoo Plug-in is an implementation of our state-of-the-art Checkout page, which offers the best user experience to your customers.
We are proud to say that our Odoo Plug-in is already available on the Odoo Marketplace, and you can also verify its code on our Github. Our innovative technology is designed to streamline your payment process and enhance your overall business operations.
Experience the convenience of accepting cryptocurrency payments with the BlockBee Odoo Plug-in today. Try it out on the Odoo Marketplace and take your eCommerce store to the next level.