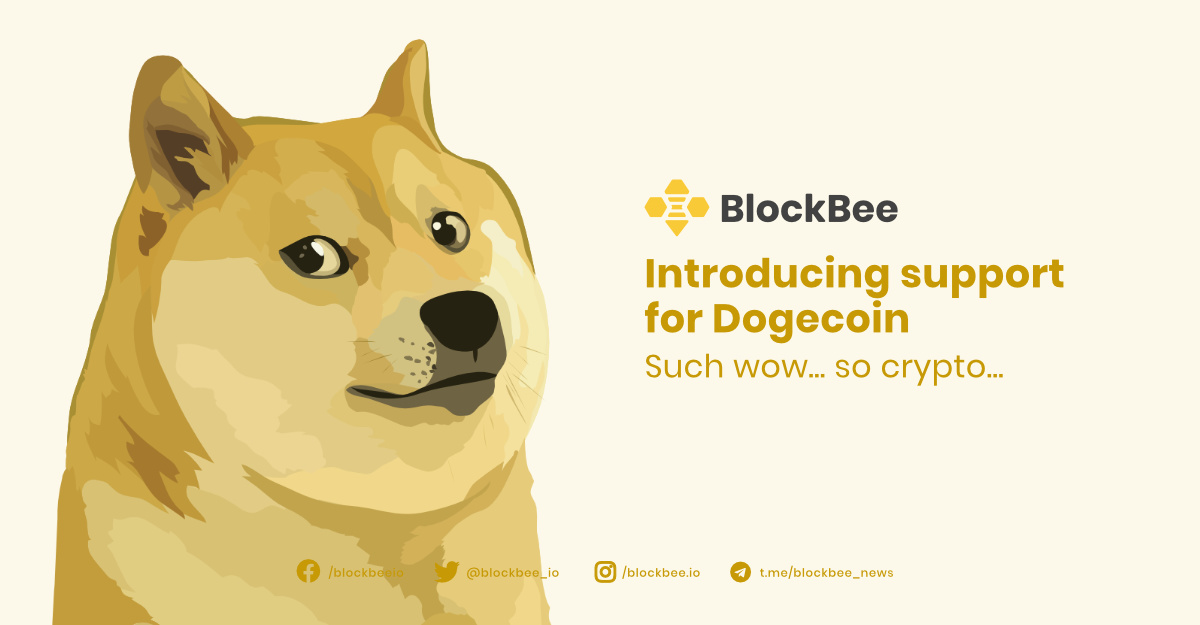 Wow, Much Excitement: Dogecoin is Now Available on BlockBee!
7 months, 3 weeks ago
Are you a fan of Dogecoin, the meme-inspired cryptocurrency that's taking the world by storm? If so, we've got some exciting news for you: Dogecoin is now available on BlockBee!
We know that Dogecoin has a special place in the hearts of many crypto enthusiasts. After all, what's not to love about a cryptocurrency that features a Shiba Inu dog as its mascot? At BlockBee, we're all about embracing the fun and quirky side of the crypto world, so adding Dogecoin to our payment options was a no-brainer.
Whether you're a die-hard Dogecoin fan or just curious about the meme-inspired cryptocurrency, BlockBee makes it easy to start accepting it as a payment method. With our user-friendly platform, you can easily add Dogecoin to your payment options and start accepting it on your website or online store.
But why stop there? At BlockBee, we believe that the sky's the limit when it comes to embracing the fun and playful side of cryptocurrency. Who knows what other meme-inspired cryptocurrencies will take the world by storm next? Whatever comes our way, you can be sure that BlockBee will be at the forefront of the movement, ready to add new coins and tokens to our platform.
So, if you're ready to embrace the fun and playful side of cryptocurrency, join us at BlockBee and start accepting Dogecoin payments today. Who knows, maybe you'll even catch the attention of Elon Musk and become the next big Dogecoin millionaire!