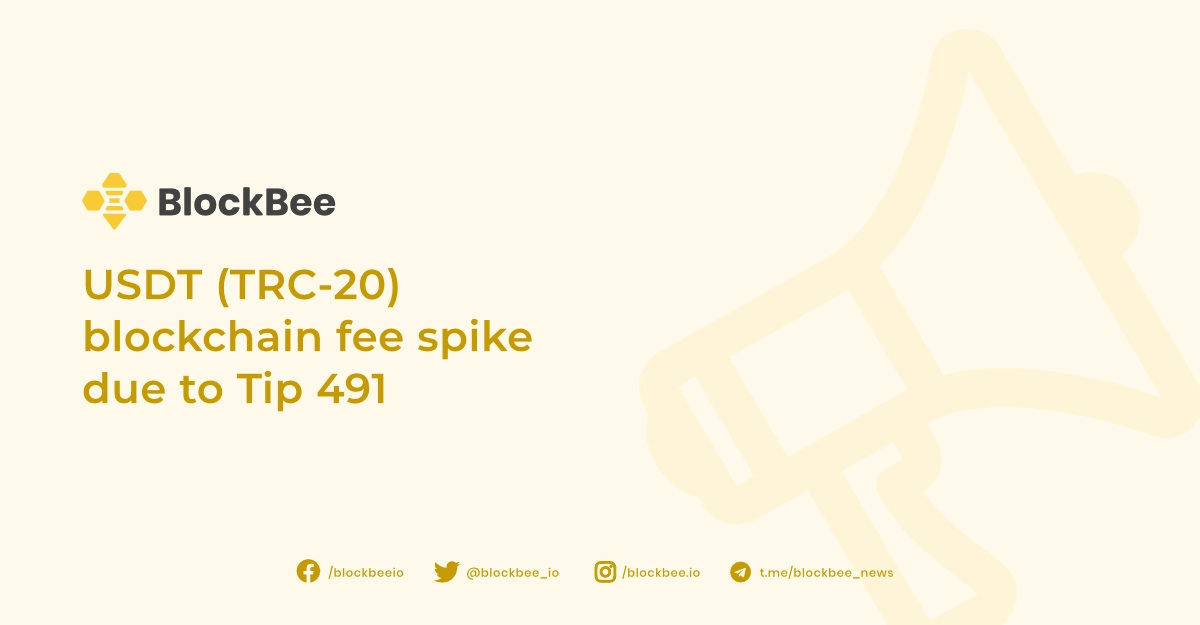 USDT (TRC-20) blockchain fee spike due to Tip 491
9 months, 3 weeks ago
As a leading provider of digital asset processing services, BlockBee is dedicated to providing its customers with the best possible experience. In light of recent developments in the cryptocurrency industry, BlockBee is addressing changes in the processing of USDT (TRC-20) over the Tron network.
Tip 491 submitted by BlockchainOrg has been approved and is now in effect, resulting in increased blockchain fees for USDT (TRC-20) processed over Tron. This change only affects USDT on the Tron network and all other tokens remain unaffected.
In response to the increased fees, BlockBee has adjusted its minimum transaction requirements for USDT (TRC-20) over Tron to 3 USDT. While we understand that this change may cause some inconvenience for our customers, we remain committed to providing the best service possible.
For those seeking an alternative solution, BlockBee supports processing USDT on alternative networks, including BEP20 and POLYGON, which offer more affordable fees. Customers can also switch from USDT over TRC20 to one of BlockBee's other supported stable coins, including BUSD, TUSD, or USDC.
At BlockBee, we invite our customers to stay informed about current fees by using our fee estimation endpoint at https://api.blockbee.io/trc20/usdt/estimate/ (API Key needed). We appreciate your understanding and look forward to continuing to provide the highest level of service and support.
Thank you for choosing BlockBee.