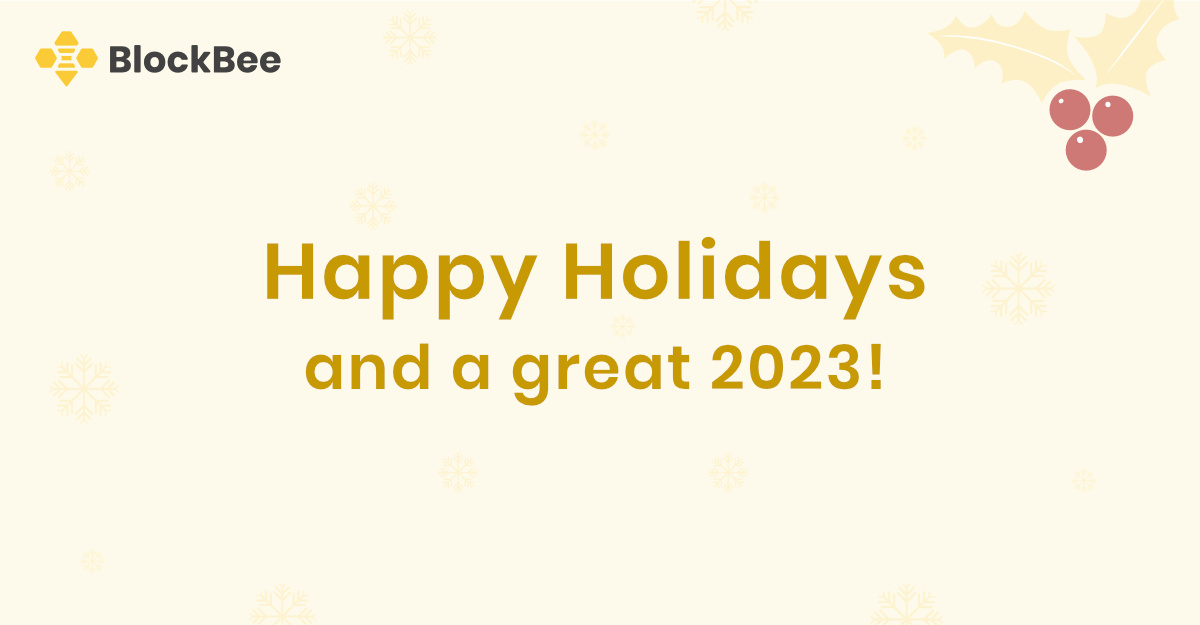 Happy Holidays and a great 2023!
11 months, 1 week ago
2022 may be coming to a close, but that doesn't mean we should stop striving for potential and growth.
This year saw the birth of BlockBee, a spin-off from CryptAPI, which we created to made it easier than ever for users to access cryptocurrency payment solutions with ease, and while this is an impressive accomplishment in itself, we are even more excited about what lies ahead in 2023!
The new year promises incredible possibilities and opportunities to further develop the use of blockchain technology. From new platforms that make cryptocurrency payments and deposits even simpler to advancements that increase security and user experience – all these innovations will work together to create exciting new benefits going forward.
We hope that BlockBee continues to be a part of the amazing journey to turn cryptocurrencies into mainstream payment methods. With dedication and innovation, together, we can ensure that 2023 is a year full of incredible growth, success and surprises!
From all of us at BlockBee team, we wish everyone happy holidays and a happy and prosperous new year!