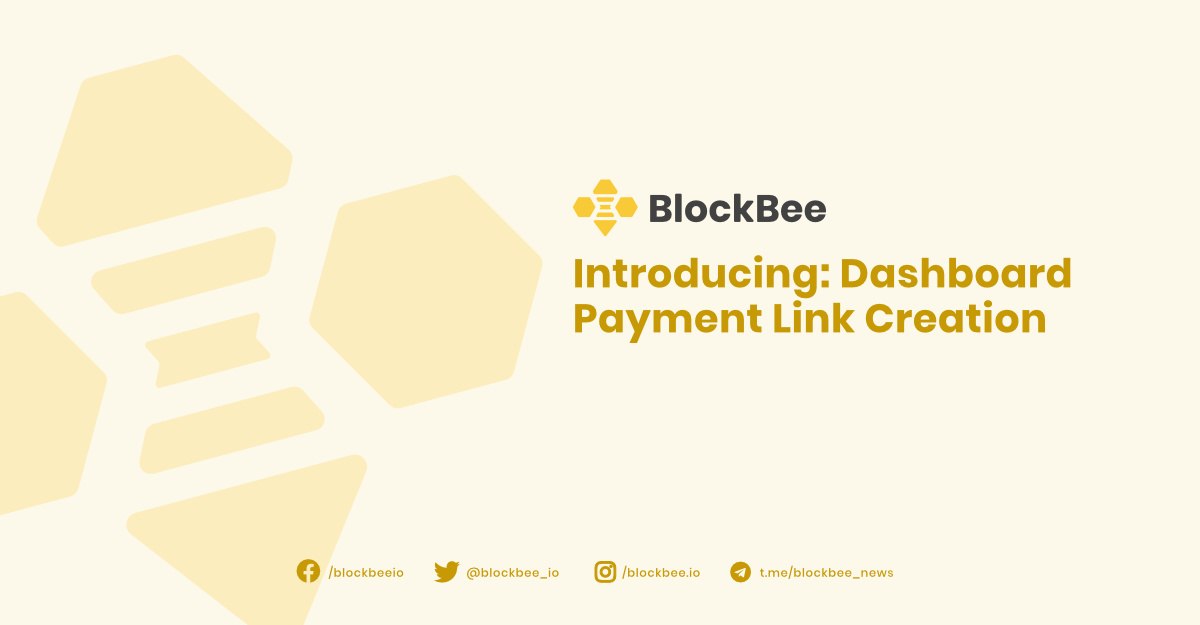 Introducing: Dashboard Payment Link Creation
1 month, 1 week ago
We are thrilled to announce the introduction of a new feature in our Dashboard - Payment Links! This new tool is designed to streamline your transactions and enhance the overall user experience.
From now on, you can effortlessly create payment links using our Checkout page. This feature gives you the power to generate a unique payment link that you can send directly to your customers, making the payment process more straightforward and efficient than ever before.
How does it work?
To create a payment link, you'll need to follow these simple steps:
Go to BlockBee Dashboard.
Look for the new "Create" button and click on it.
From the drop-down list, select "Payment".
Provide the amount you wish to be paid in the FIAT Currency set in your Payment Settings and click "Create Payment".
Voila! Your payment link is generated.
But remember, before you can create a payment link, you need to set your "Payment Settings". Without configuring these settings, the option to generate a payment link will not be available.
Track Your Transactions
One of the key benefits of this new feature is the ability to monitor the status of your payments directly from the BlockBee Dashboard. You can keep track of your transactions and manage your business finances more effectively.
We believe that this new feature will add significant value to your interactions with our Dashboard and further simplify the process of conducting transactions.
Your feedback is valuable to us! Feel free to reach out and let us know about your experience with the new Payment Links feature. We are committed to continuous improvement and your input helps us to keep enhancing our platform for your benefit.
Stay tuned for more updates and features in the future!